What are casino deposit bonuses and how do they work?
Online gamblers have never had it better, with so many different online casinos competing for your business that many have taken to offering a casino deposit bonus to attract your business. But what is a deposit bonus and how do you find the best deposit bonus casinos? These are questions any savvy gambler should be asking themselves. This guide aims to give you the answer so that you can get the most out of your money when you gamble online.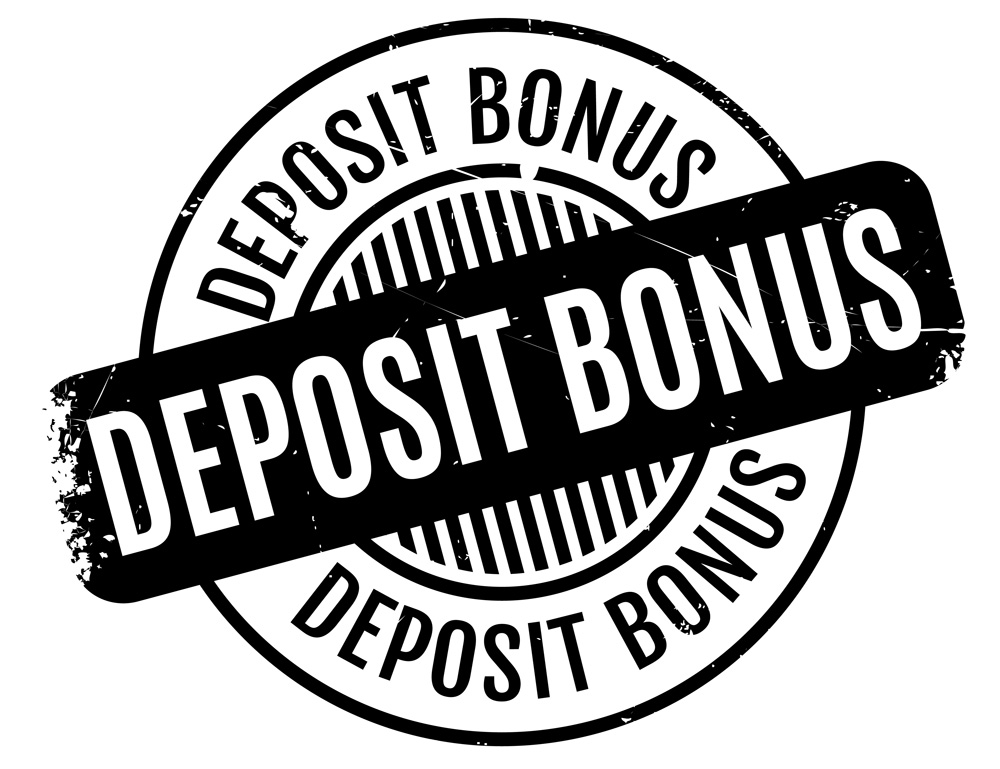 What is a casino deposit bonus?
Almost every online casino will offer a deposit bonus on at least your first deposit, and sometimes more. A deposit bonus means that the casino will give you extra money to gamble with, usually based on the value of your first deposit. These deposit bonuses can vary greatly and is usually how online casinos aim to differentiate themselves from the competition. This bonus must invariably be wagered at the casino, but it really pays to shop around to find the best deposit bonus casinos because it is essentially free money for gambling.
What sort of deposit bonus do casinos offer?
Each casino's offer will differ slightly, but they all tend to fall under either a flat rate or a percentage rate bonus based on your first deposit. These can vary greatly and are almost always capped, but again the cap can also vary greatly. Some casinos will only offer a flat rate of up to £500, while another casino could offer to match from 100%-200% of your initial deposit, capping at anything from £1,000 up to £2,000. As you can see, the bonuses can be quite significant and if you are committed to gambling at a specific casino they can provide enough to play some games for free.
How do I choose the right casino deposit bonus for me?
Different deposit bonuses suit different people, so the best deposit bonus casinos offer depends on you. It's important that you also read the terms and conditions of the deposit bonus, because almost all casinos will require that most or all of the bonus must be wagered within a certain time limit. A deposit bonus must be used to gamble and cannot be withdrawn before being wagered. This means that the casino must offer you value at least equal to your initial deposit and the bonus. There's no point depositing money into an online casino that doesn't have enough games that you like to play. It's also important to note that some casinos may restrict the games you can use the deposit bonus on or place restrictions on how much of your wager can come from the deposit bonus, so you are forced to pay some cash.
How do I claim a deposit bonus?
Most casinos will require that you register a payment method when you create an account, usually in the form of registering a credit or debit card. Some casinos will automatically apply your deposit bonus, but sometimes casinos will have a tick box that must be checked for you to claim the bonus. Be careful to read the page properly, because you may miss out on the bonus if you're not paying attention.
Do casino deposit bonuses only work once?
Terms vary depending on the casino, but sometimes bonuses will also apply to your second and even third deposit. These are often smaller than the initial bonus and they usually get less generous with each sequential bonus. This is because casinos use the initial deposit bonus as the hook to get customers to gamble with them. However, you can take advantage of this as a consumer by registering a new account with a different casino every time your bonus runs out! Plenty of people don't do this for reasons of convenience, but there is nothing stopping a consumer from simply jumping between different bonuses on new accounts.
The casino deposit bonus is good news for gamblers and allows you to have more fun for free! As long as you are fine with committing to a hefty initial deposit and being willing to gamble it all away within the time frame given, you could end up with an extra £1,000-£2,000 to use for gambling. As you would expect, they typically offer the most value to customers willing to deposit the maximum amount but even if you're not spending such sums, even an extra £20-£50 can stretch to several rounds on the house.